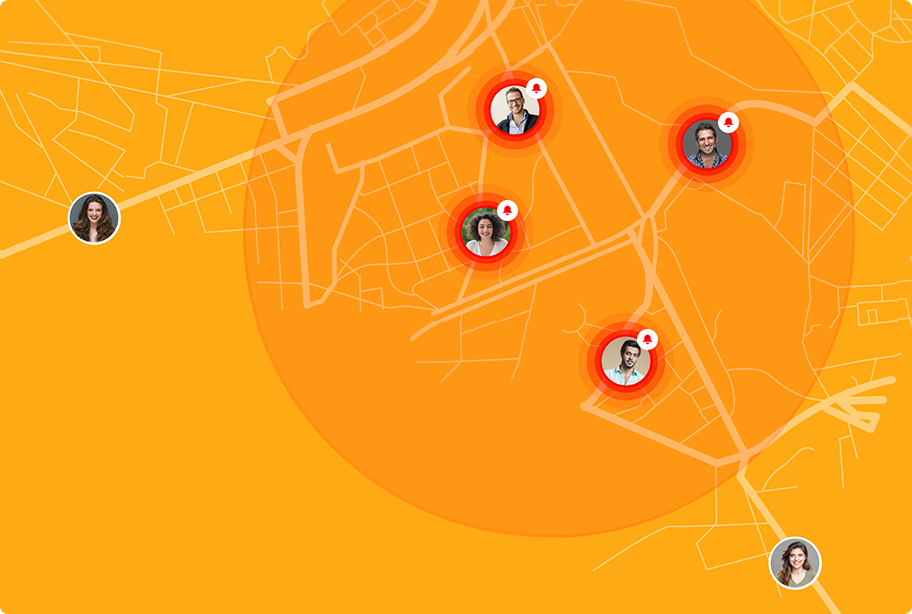 Mass Alert and Messaging System
Trygg's Mass Alert System [MAS] is a highly effective communication tool, allowing organisations to cut down the time it takes to reach, inform and locate staff using a three pronged approach – SMS, email, and the Trygg mobile application. The MAS means hundreds or even thousands of staff can be contacted simultaneously, with alerts taking less than a minute to set up and deliver to recipients. The MAS is a crucial tool for everything from day-to-day updates and staff headcounts, to managing critical events quickly and efficiently - allowing an organisation to deliver and receive time-sensitive information without getting slowed down by conventional communication channels.
Read more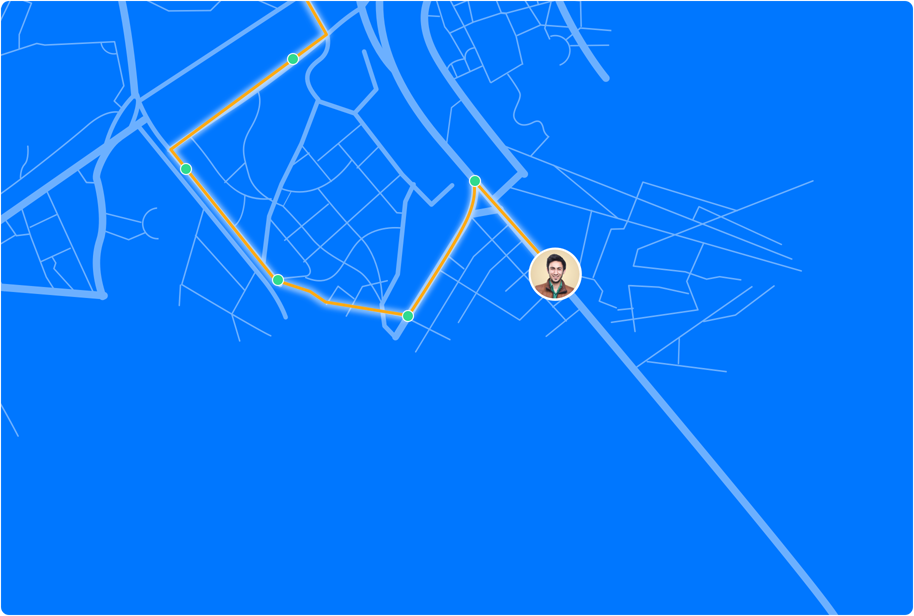 User Location Sharing
Location sharing technology helps keep people safe – whether it be for added peace of mind while taking a cab home late at night or letting others know of your location when travelling somewhere new.
The Trygg platform first and foremost prioritises user privacy - empowering them through the Trygg app to decide when they report their location to the management dashboard. When users activate their tracking feature, they can be reassured that they are continuously reporting their location to their colleagues when it is important for them to know where they are.
Read more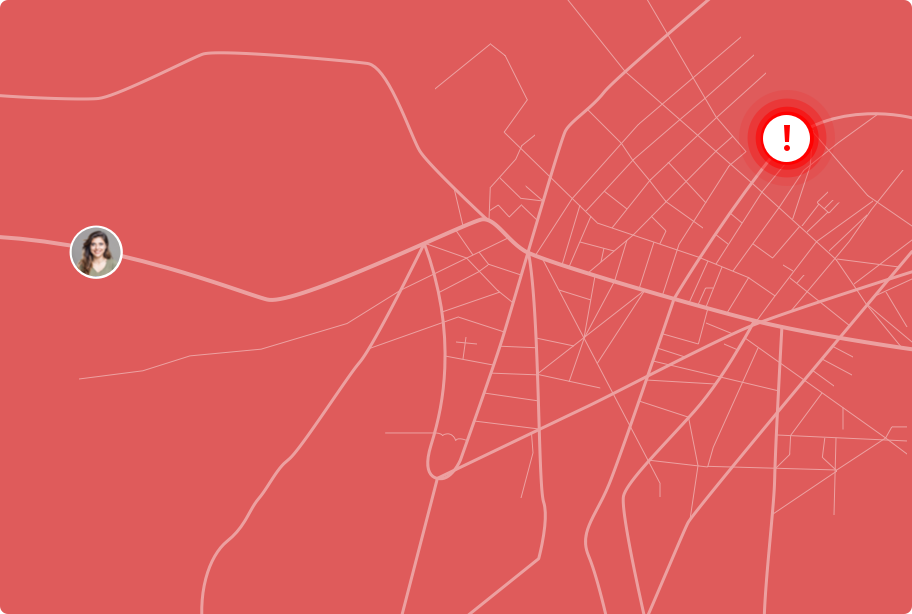 Incident Reporting
Trygg's incident reporting is both top-down and bottom-up, allowing managers and staff alike to create and share geospatially relevant information across the whole organisation in real-time. This crowdsourcing approach to information sharing ensures those in the office and on the ground stay in sync, and enhances an organisation's decision making process and risk management capabilities.
Read more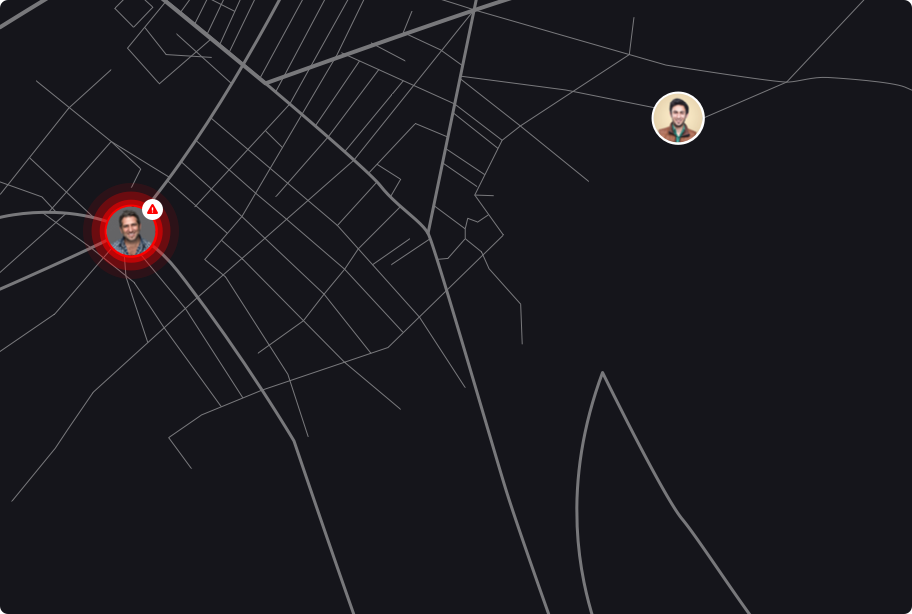 Panic Mode
Every user of the Trygg mobile application has access to a personal panic alarm. This individual safety net allows people to discreetly alert their colleagues and share their live location should they ever feel concerned for their wellbeing, have been involved in an accident, or need any kind of emergency support. Once activated, this function continuously updates the oversight platform with the user's location, allowing a quick and efficient response when it is most needed.
Read more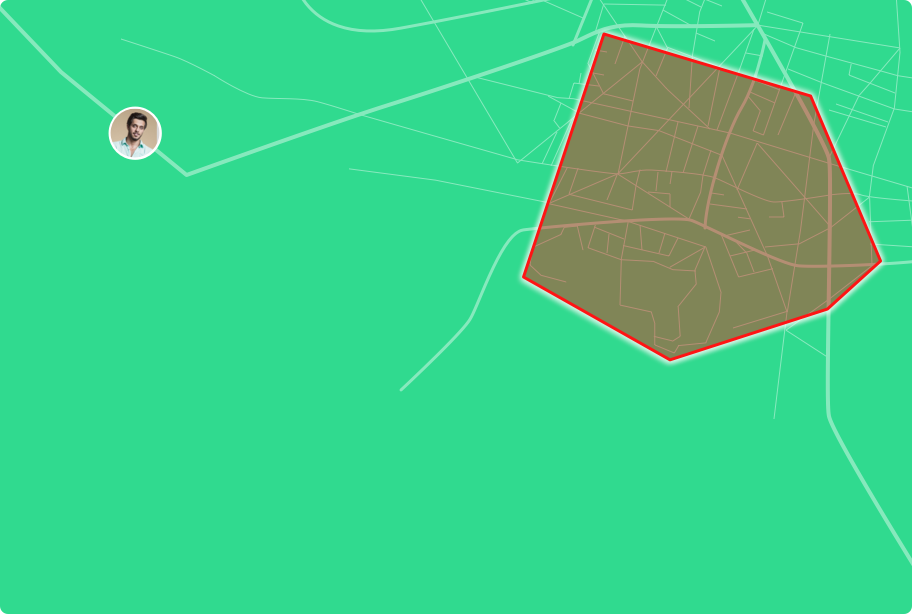 Geofences
Trygg's oversight dashboard gives managers the ability to create fully customisable and geospatially marked areas on their organisation's maps. These geofences can be used for a wide array of purposes, from marking out job sites to outlining 'no go' areas in a specified area. In whatever way an organisation takes advantage of the geofence functionality, it is an efficient and straightforward way to visually communicate information via a map on a user's device.
Read more
Testimonials
"Ease of deployment, user-friendly interface and custom-mapping made Trygg an obvious choice; satisfying capability requirements across security and logistics disciplines. Furthermore, the option to field Trygg with an affordable satellite device to cover areas of sub-optimal GSM coverage was a significant selling point." - Security Lead, Oil and Gas, Niger Delta
Testimonials
"Very glad we switched providers! Trygg offers Excellent service, their Ops and PM are always on hand to give, expert advice and training. The dashboard and App are Easy to understand. Easy to use. Easy to make to most of the features. The team also listen to feedback and have adapted the App to better suit end user needs." - Security Director, International Development, Iraq
Testimonials
"We have been using Trygg since January 2019 and it has come to be an essential security management tool. We operate in some of the least stable areas of Iraq and Trygg's tracking and journey log features have been particularly helpful in ensuring oversight of our staff." - NGO Head of Mission, Iraq
Testimonials
"We are really happy with Trygg, especially the journey mode, which allows us to track our trips in Mali and Senegal and demonstrate how hard we are working to our donors." - Ops Manager, West Africa,
Testimonials
"Before Trygg, we only had a WhatsApp group to keep track of incidents, this is a fantastic platform." - Country Manager, Iraq
Testimonials
"I wish we had access to this during the Mosul relief operations, I dropped hundreds of pins on my mapping platform to show risk areas and distribution points but it meant nothing to anyone but me." - Security Co-ordinator, Iraq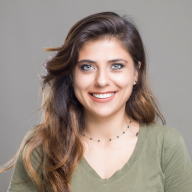 Ready to see how Trygg can benefit your team? Let's Talk.
Let's Talk
Employee Safety & Efficient Communication
Can be set up remotely within hours
Fair enterprise pricing with no hidden fees