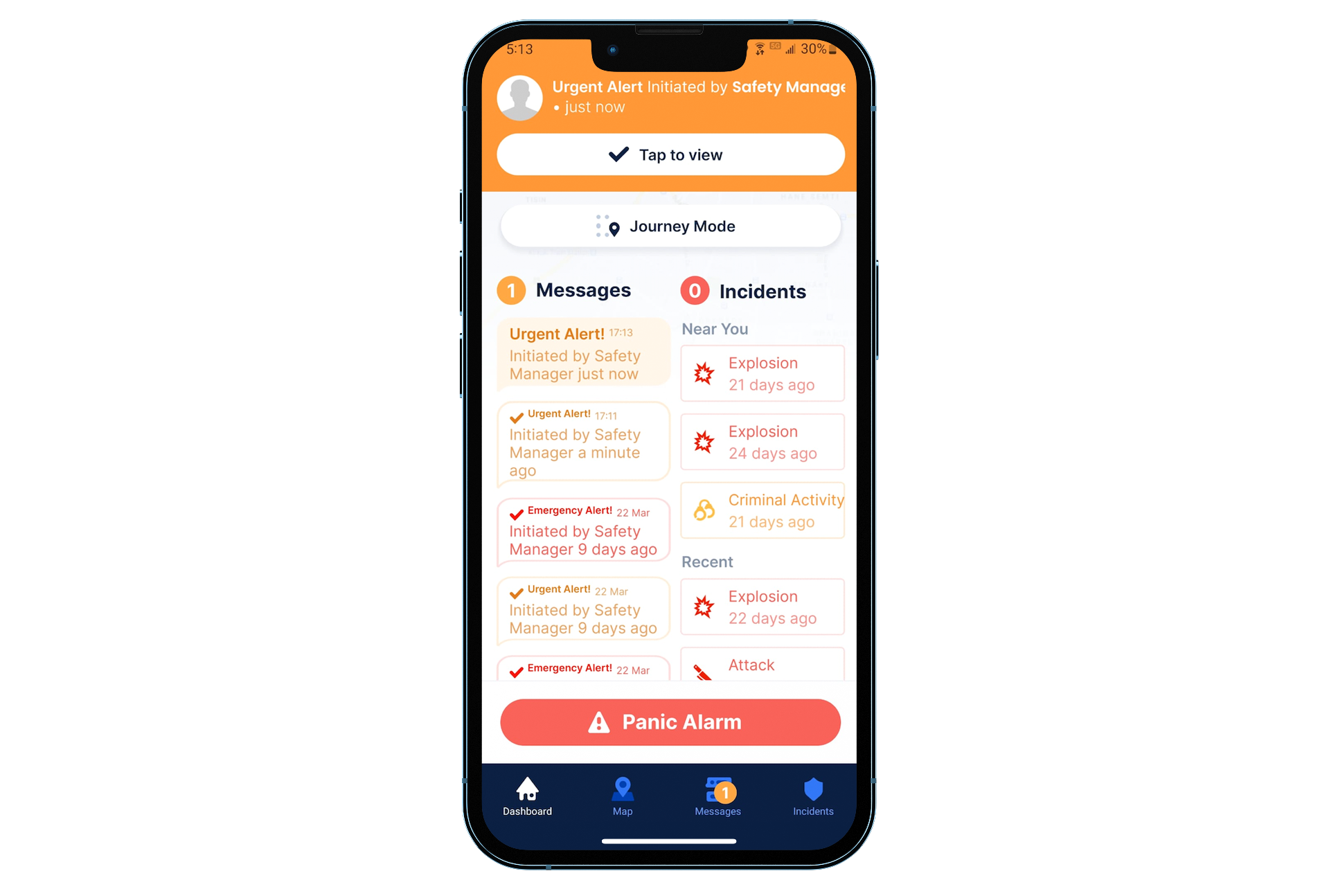 Seamless Communication
Information sharing and communication are vital to any organisation's risk management mechanisms and, ultimately, the safety of their staff. Today's world can be uncertain, and staff can face a range of challenges while at work, both internal and external. Managing, responding to, and understanding these risks is crucial. Workers may face verbal abuse, physical assault, or workplace accidents, but with Trygg any organisation and its staff can quickly log incidents as they occur, and help proactively improve their understanding of and response to on-the-job hazards. Trygg helps establish the location and assess the risk status of staff in real-time, manage incidents as they occur, and seamlessly communicate to multiple staff members in seconds.
Request a demo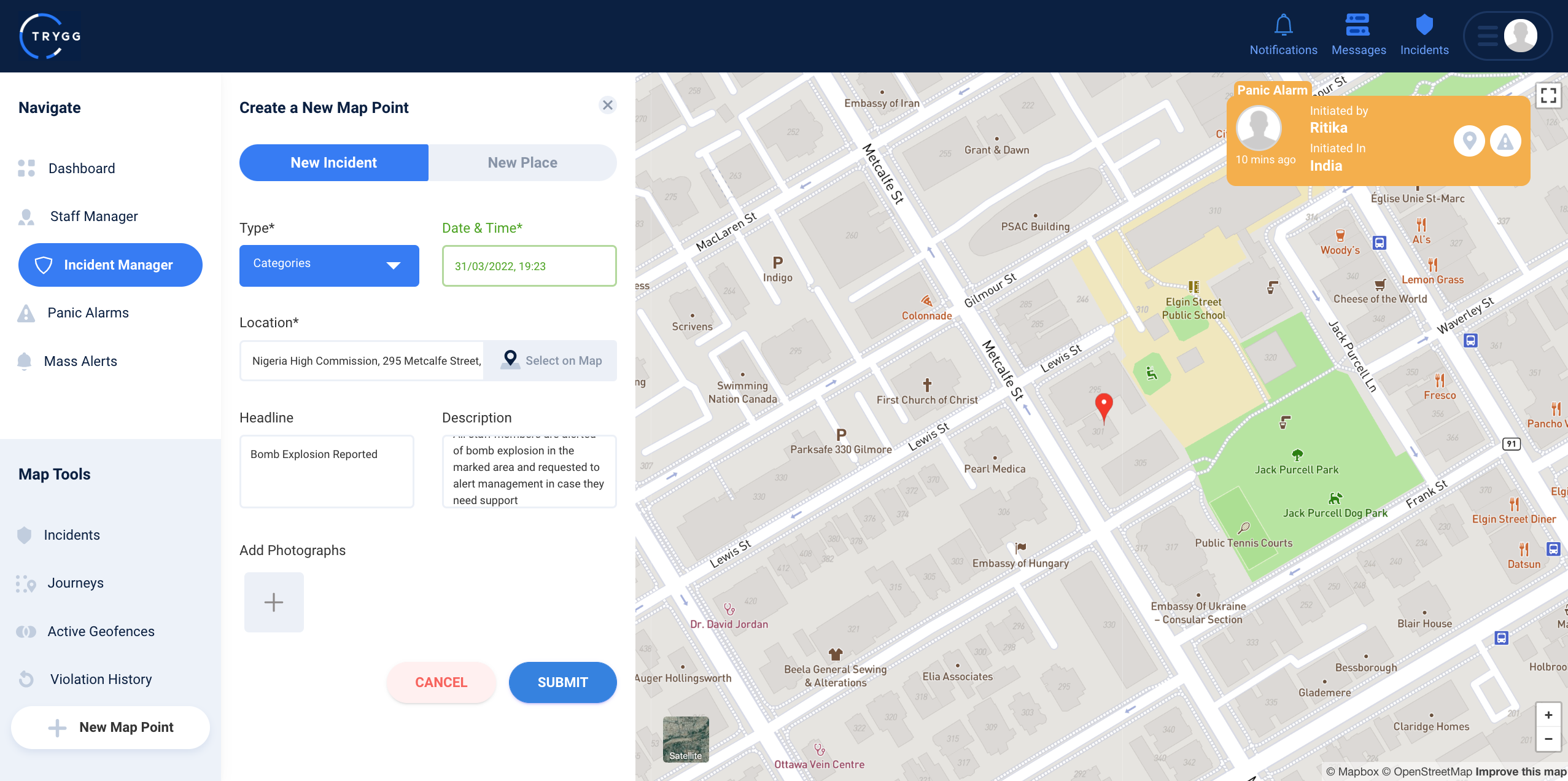 Extensive and Secure History
In addition, recent and historical incidents can be accessed by users when on- and offline to inform their decision-making process even when out of data coverage. Incident data sets can also be downloaded and uploaded, ensuring that organisations can make use of their existing incident data and keep comprehensive logs of any internal and external incidents affecting their staff.
Request a demo
Benefits
Mass Alert System
An essential tool for reaching, informing and locating your staff faster should a critical event occur
Testimonials
"Ease of deployment, user-friendly interface and custom-mapping made Trygg an obvious choice; satisfying capability requirements across security and logistics disciplines. Furthermore, the option to field Trygg with an affordable satellite device to cover areas of sub-optimal GSM coverage was a significant selling point." - Security Lead, Oil and Gas, Niger Delta
Testimonials
"Very glad we switched providers! Trygg offers Excellent service, their Ops and PM are always on hand to give, expert advice and training. The dashboard and App are Easy to understand. Easy to use. Easy to make to most of the features. The team also listen to feedback and have adapted the App to better suit end user needs." - Security Director, International Development, Iraq
Testimonials
"We have been using Trygg since January 2019 and it has come to be an essential security management tool. We operate in some of the least stable areas of Iraq and Trygg's tracking and journey log features have been particularly helpful in ensuring oversight of our staff." - NGO Head of Mission, Iraq
Testimonials
"We are really happy with Trygg, especially the journey mode, which allows us to track our trips in Mali and Senegal and demonstrate how hard we are working to our donors." - Ops Manager, West Africa,
Testimonials
"Before Trygg, we only had a WhatsApp group to keep track of incidents, this is a fantastic platform." - Country Manager, Iraq
Testimonials
"I wish we had access to this during the Mosul relief operations, I dropped hundreds of pins on my mapping platform to show risk areas and distribution points but it meant nothing to anyone but me." - Security Co-ordinator, Iraq
A multinational mining company deploys the Trygg App on smartphone devices to monitor and protect their staff around the world, particularly when travelling for work.
Situation
A major explosion occurs in the capital of a country where a Trygg client has both a local office and visiting international staff, causing casualties and widespread damage to properties in the blast radius. The disaster was hard to predict, being caused by a fire spreading to the roof of a warehouse where ammonium nitrate was stored.
It was critical for the client to locate and ensure the safety of their travelling and local employees within the area as soon as possible.
Result
When initial reports of the fire were only starting to circulate in the news and on social media, one of the client's employees reported this event as an incident on the Trygg App via their smartphone. Upon notification of this incident, the client used the Mass Alert System to inform all the staff members in the country to avoid the area and establish which staff may be at risk based on their last reported location.
All employees within the affected area were immediately able to confirm their current status using the Trygg Mobile App and, based on the advice of their colleagues managing the oversight dashboard, they moved away from the fire, avoiding the blast radius of the subsequent explosion.
Benefits
Trygg's location sharing technology helped track the location of staff in real-time, and the client was able to establish which employees were not in the area and which might need support based on their location.
Not only did Trygg enable the client to locate their staff members, but also ensured they could inform staff about the fire (and the explosion) using Trygg's Mass Alert System, sharing crucial, relevant details like the exact location of the fire and of suggested safe areas.
By embedding the Trygg system into their staff safety and critical event management processes, the client was able to successfully locate, monitor and communicate with all staff in and around the affected area, allowing them to respond faster and make more informed decisions.
Industry: Mining
Location: International
App Users: 50
Use Case: Incident Reporting & Mass Alert System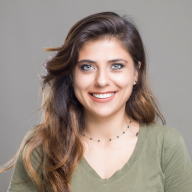 Ready to see how Trygg can benefit your team? Let's Talk.
Let's Talk
Employee Safety & Efficient Communication
Can be set up remotely within hours
Fair enterprise pricing with no hidden fees