How can an emergency mass communication system aid organisations of all sizes?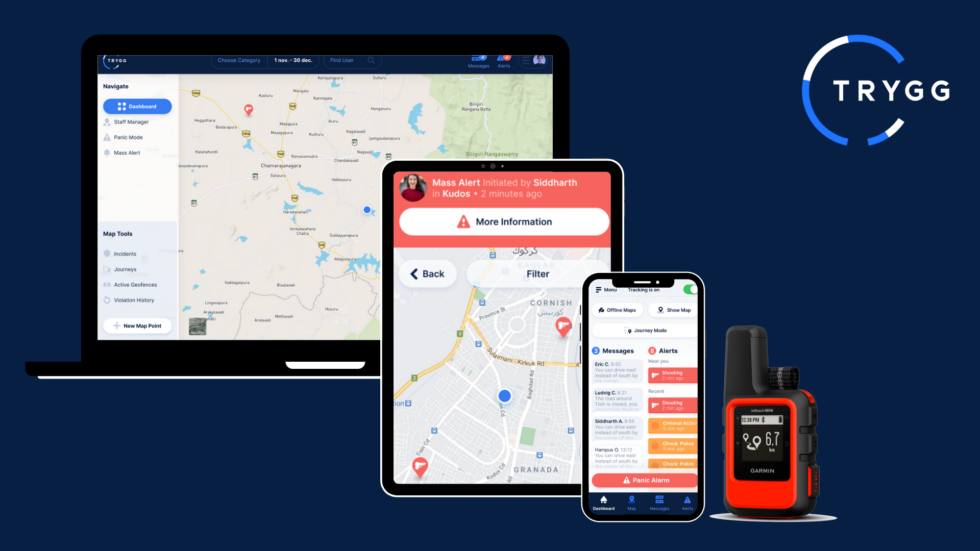 Older methods of contact, such as radio, phone calls, or instant messaging are no longer an efficient or accountable way to quickly reach staff. As smartphones have become the standard type of mobile device, recent trends have seen organizations from NGOs to the energy sector implementing mass communication platforms into their operations. Using one centralised system to communicate with your entire workforce, both close to home and overseas, is priceless. In today's world where incidents and emergencies can happen anytime and anywhere, a mass alert system ensures that your entire staff, despite where they may be located, can be quickly and effectively notified of any incident and provided with relevant advice. With mass communication and incident management applications quickly becoming the new norm in day-to-day operations the question is, how exactly do they add to an organisation's existing operational and logistics management systems?
What is a Mass Communication System?
At its simplest, a mass communication system will allow organisations to easily reach all employees, select groups of employees or lone workers at the click of a button. Its overall purpose is to ensure communication channels remain open and clear, and in the case of critical events all staff can stay informed, and productivity can continue without jeopardising the safety of the staff.
The functionality of an integrated mass communication system makes mass communication apps a one-stop solution for operational communication and risk management needs by ensuring continued productivity, cutting down on slowdowns or injury caused by incidents or miscommunication, and ultimately by putting management and staff in the best position to succeed in a rapidly changing world.
Never Miss a Beat
International cell coverage has never been more comprehensive, and thanks to smartphone culture virtually every individual or organisation uses this technology. Leveraging these readily available technologies into an all-encompassing mass communication platform ensures that your organisation will never miss a beat.
A mass communication system ensure that in today's globalised world your staff can stay connected by covering key bases such as:
– Two-way messaging, ensuring all levels of your workforce stay informed and in contact
– Multiple platforms of communication, be it app based notifications, SMS, or emails so no information is overlooked and the response time drops to seconds
– Mass headcounts to ensure staff is safe and on task
– Quick critical event and incident management when time sensitivity and safety is the priority
Accessible from anywhere in the world and by anyone with a mobile device, mass communication systems are becoming invaluable tools in today's world. They take the guesswork out of communication with your remote staff, speed up productivity by streamlining the flow of information, and most importantly they provide invaluable peace of mind in an age where more and more organisations recognise and make great efforts to respect their duty of care over their staff.
Staying Organised
A mass communication system has many functionalities, but the ability to boost operational capabilities by keeping all your mass communication needs on one platform takes guesswork, confusion, and slowdowns out of the equation. Making calls, sending text messages, or waiting for email responses can be time consuming, clunky, and easily becomes unmanageable depending on the size of a workforce. Mass communication systems alleviate these problems by centralising all your communication needs into one system, allowing for two-way communication, headcounts, and incident management to be handled within one streamlined application. Not only will this reduce human error, but it will increase response times by allowing staff to easily respond to or acknowledge alerts with a tap of a screen.
Whether your organisation needs to have an accurate roll call or headcount, maintain communication with staff members traveling for work, or keep your workforce easily informed about daily updates, a mass communication platform easily becomes a one-stop solution for simple, organised communication management.
Simplifying Communication
A mass communication system can simplify operational needs and logistics, but it also makes life easier for your staff working remotely or alone. Mass communication and alert applications aim to simplify the process at all levels by:
– Offering a customisable application to suit your individual needs
– Using a simplistic interface with clearly defined communication channels
– Allowing role-based controls to better organise and manage your workforce
– Implementing a web and app based version for easier management based on pre-existing structures
Implementing a mass communication system with user-friendliness as a key feature ensures the continued involvement of your staff, increased user compliance, and optimised workflow instead of being bogged down by clunky multi-faceted alternatives.
Ensuring Safety
The world is more connected than ever, and today's workforce is increasingly working remotely both at home and around the globe. Keeping track and managing not only their work but also their continued safety has become a priority for many organisations. Incidents are inevitable, but planning for them and implementing solid protocols is necessary when managing these critical events, especially for staff operating alone or who are physically dispersed.
Natural disasters, weather events, disruptive protests or even terrorist attacks can pose great risks to staff. Mass communication apps cannot prevent these, but do make managing them a smoother endeavour. Features such as two-way incident reporting ensure that both safety managers and staff can keep each other informed as to any developments either on the ground or from intelligence sources. Emergency and urgent alerts ensure those that need to be informed quickly are, and with appropriate responses expected in return by the notified staff. Mass communication systems also implement panic alarms for employees so if anything was to go wrong, the appropriate channels are informed discreetly and in real time. Real-time GPS tracking is also implemented to ensure those in distress can be easily located, giving staff peace of mind when operating in high risk environments.
The One-Stop Solution
Whether your organisation wants to facilitate better communication, keep organised, interact and engage with staff, or make safety a priority, a mass communication system becomes a one-stop solution for all operational and logistics needs. The adaptability and customisation of mass communication applications ensures these systems offer an all-encompassing and long lasting solution that grows with your organisation's needs, can be easily implemented with pre-existing protocols or systems, and aids in an organisation's duty of care it holds to its staff.
Incorporating the right mass communication system will undoubtedly offer numerous benefits, but adoption of new technologies and procedures can be daunting for any organization. To learn more about these systems, you can speak with us and learn how a mass communication system can bring value to your operational needs.