How Smartphones are Keeping NGOs in Ukraine Safe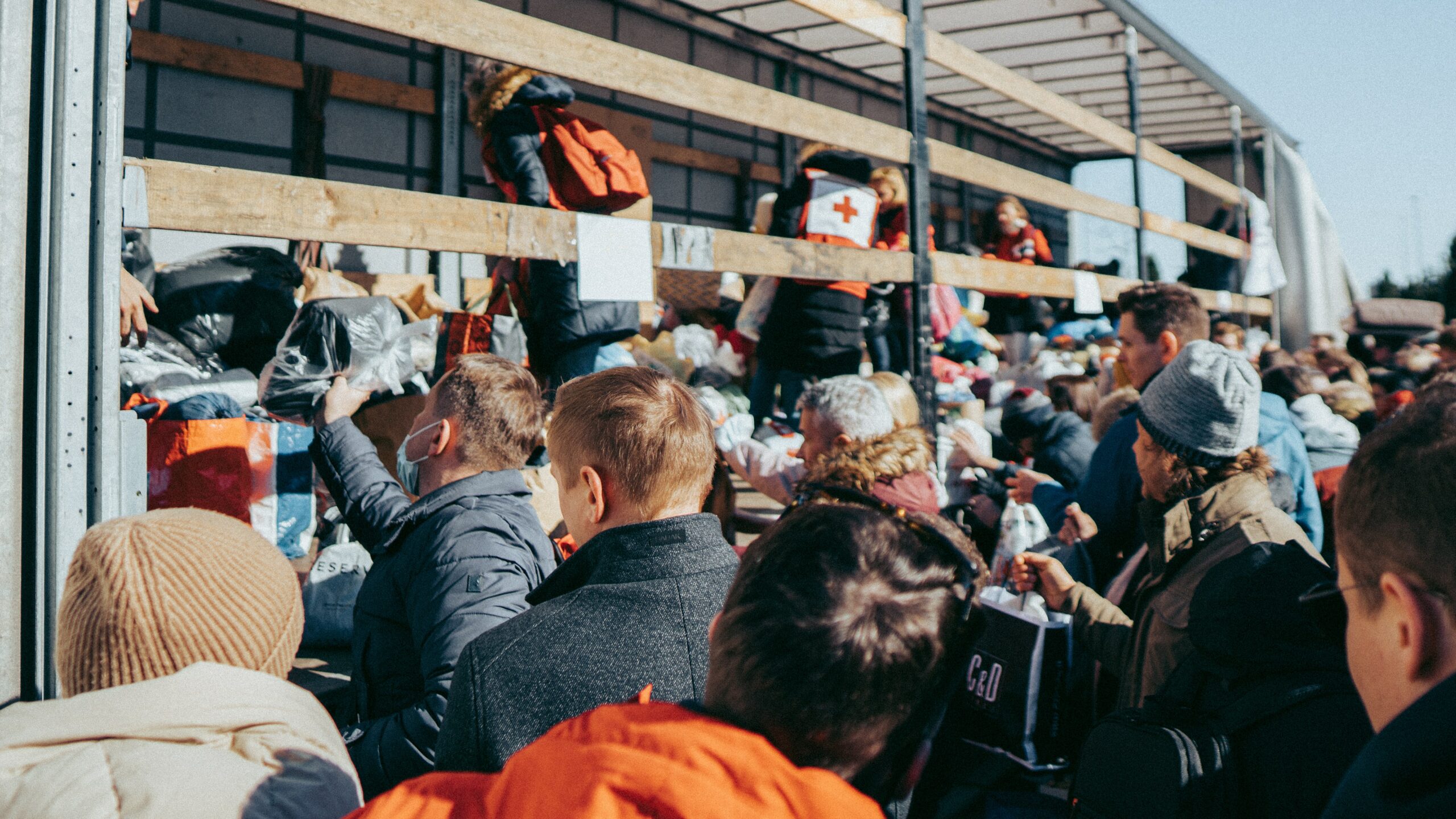 The war in Ukraine has sparked one of Europe's largest humanitarian crises since the second World War, with millions of Ukrainians fleeing their homes and almost a third of the population displaced. Attacks by the Russian military have been brutal, causing tremendous damage to Ukraine's infrastructure and untold harm to the civilian population of the country.
Despite the mounting risks, countless NGO's have organised within and around the borders of Ukraine to aid in feeding, housing, and caring for the at-risk population in what is one of the most intricate deployments of aid in the 21st century.
At Trygg, we began to witness many of the NGOs we support in other regions of the world establishing a presence in Ukraine at this critical time. More of the people we support everyday were telling us of friends and colleagues transferring across the globe to support Ukraine, and at Trygg we knew we too had to quickly mobilise to provide for those entering into what has quickly become one of the most challenging environments in the world to operate in.
Since the second week after the war in Ukraine began in February of 2022, Trygg's safety and mass communication platform has been in use with numerous NGO organisation's working inside Ukraine. Through the deployment of Trygg's smartphone-based technology, we have supported NGOs as they navigate a fast-changing and high-risk environment to support beneficiaries who are often in desperate need. Using impactful features such as customisable mapping, geospatially tagged information and location sharing, NGOs have been able to increase the situational awareness of their staff and improve the overall safety of their missions.
Since February, NGOs using Trygg have,
NGOs in Ukraine are operating in a demanding and fluid environment where situational awareness and real-time risk assessment are key in ensuring everyone's overall safety. Trygg has aided NGOs in successfully cataloguing over 1,000 geospatially tagged incidents – from attacks to road closures and checkpoints. Collected through third parties and safety supervisors via Trygg's web dashboard, and NGO personnel on the ground via Trygg's mobile application, incident information is disseminated onto Trygg's customisable map and creates an easily digestible risk assessment by establishing patterns. Trygg dashboard users are able to act on regional safety assessments and incident reports, and Trygg users in the field can quickly access potential hazards, risks, or road blocks in real time.
During an active conflict the situation can change quickly – once-safe areas can become compromised, diversions can push staff into unsafe areas, and sudden events can mean staff must get to safety as quickly as possible. NGO personnel have recorded +50 safe areas and exclusion zones using Trygg's geospatially tagged Locations and geofence functionalities. Whether it be areas to rest, key locations for beneficiaries, or established operational headquarters, Trygg can geospatially register these locations onto customisable maps to be available at a press of a button on Trygg's mobile application. Geofence technology has taken this to the next level, and allows colleagues to be informed in real time when someone safely arrives to a designated location, and even when they cross into dangerous territory.
War is unpredictable, and constant communication is key when ensuring the safety of those operating within Ukraine. NGOs in Ukraine use Trygg to send real time mass alerts straight to the smartphones of those in the field. Mass alerts are easily customisable and offer two-way responses, allowing NGO personnel a wide range of functionality from daily headcounts to geospatially distributed alerts on life-threatening events. Mass alerts are always key for informing staff about events as quickly as possible, but have become invaluable in a setting such as Ukraine where quick responses and two-way communication are key to keeping people safe.
The situation in Ukraine is highly dangerous with no end in sight, and NGO personnel have selflessly placed themselves into direct lines of danger. Ensuring their safety during missions has become a top priority for many safety supervisors of these NGOs, and the most basic way of achieving this is by understanding where staff are located. Using Trygg, NGOs have been able to locate their staff during high risk events such as rocket and artillery strikes.
Beyond this, Trygg's mobile to web based location sharing allows field staff to share locations while journeying between cities or moving through areas of higher than normal risk, and gives each field staff a panic alarm that can be triggered if immediate assistance is needed at their current location. Location sharing has kept NGO personnel connected throughout the crisis, but most importantly has given them crucial safety nets as they continue to operate within a dangerous environment.
Unfortunately, the conflict in Ukraine seems set to continue. Because of this, Ukrainian people will continue to need the world's assistance and humanitarians will continue to put their lives at risk to  support those affected.
If you would like to support the work of humanitarians implementing the Ukraine response, please   consider donating to the Disasters Emergency Committee via the following link: